The Beauty of Lake Edgewood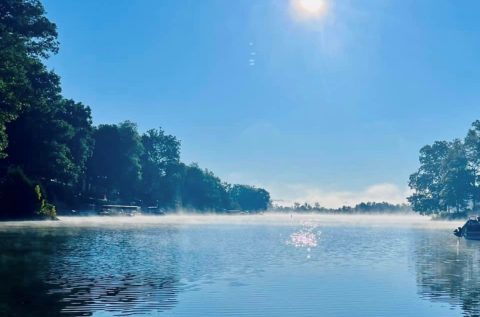 The Beauty of Lake Edgewood knows no Season. The buds of Springtime give way to the pleasures of summer…..of outdoor activity providing a host of opportunities that even the most experienced traveler finds hard to beat. Fall colors adorn the hills of Lake Edgewood as Old Man Winter butts his head against our resisting spirit. But even in winter, the beauty of Lake Edgewood never fades…it just becomes different…and still feeds our souls.
Lake Edgewood is a private lake community near Martinsville, Indiana consisting of Lake Edgewood Subdivisions 1, 2 and 3 property owners. The Lake Edgewood subdivisions' covenants (Engineer's Certificates and Dedications) describe the responsibilities of the property owners. All property owners (freeholders) are included in the Lake Edgewood Conservancy District, whose purpose includes operating and maintaining the lake and common ground. You will find more information about the community, the covenants, and the conservancy district on this website. Please direct your comments and questions using the "Contact Us" link.